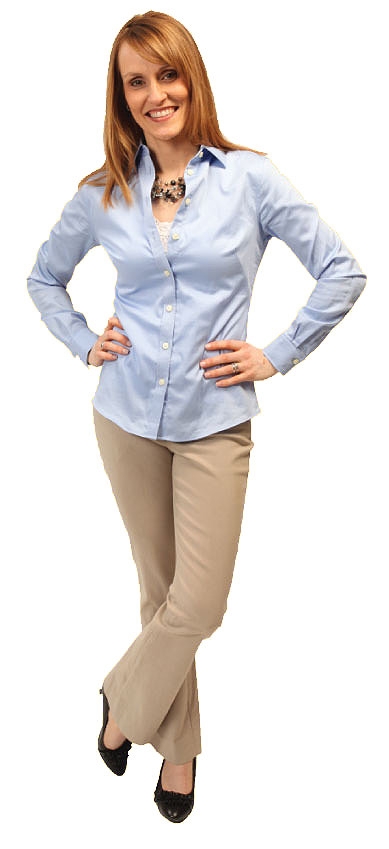 Amy Rehkemper, CPO
Amy is the CEO and driving force behind Simplify Organizing, LLC. She is passionate about helping her clients get… AND STAY organized and couldn't dream of a job more suited to her strengths and personality. Amy performs many roles for the company, here are a few:
The Organizer
Amy loves organizing too much to sit back and watch her team have all the fun. Even while running the business, she still makes time to work hands-on for clients sorting, purging and creating systems to "simplify" their homes. Amy has been a professional organizer since 1999, making her one of the first and most experienced organizers in all of Baltimore! She is a member of NAPO (the National Association of Professional Organizers), was inducted into NAPO's Golden Circle in 2005, and served two years on the NAPO Baltimore Chapter's Board of Directors as their Chair of Programs and Professional Development. She is also a long-time member of the ICD (Institute for Challenging Disorganization) and is a member of APPO (the Association for Personal Photo Organizers). Amy has the coveted title of CPO (Certified Professional Organizer) and was in the BCPO's inaugural class. Amy was selected by HGTV as their featured expert on two episodes of Mission:Organization. She was named "Best of Baltimore" twice by Baltimore Magazine.
The CEO
Amy runs the business operations of Simplify. She trains and manages her staff of employees, conducts employee status reviews each week, hosts team meetings each month, and gives performance reviews every year. She makes a point to spend 1-2 hours with every new client of Simplify because she has always believed in going the extra mile.She loves the company and the team she has assembled so it's all a labor of love. Her CEO savvy was recognized in 2007 by Smart CEO Magazine when Amy was given the "BRAVO! Business Achievement Award" for dynamic women in business.
The Trailblazer
Amy was one of the first Professional Organizers in Baltimore, one of the first organizers to build a multi-person company in Maryland, and was one of the first seven in Maryland to become CPO Certified. Amy co-founded MAPO (the Maryland Association of Professional Organizers) which was the first organizing association in Maryland. She was the group's first president and served on their board of directors for nine years.
The Teacher
Amy got her Bachelors degree from Towson University with honors in Education. She has the patience, clarity, energy, and creativity needed to be a teacher and has carried those skills into her career in the organizing industry. She believes the role of an organizer is not only to organize for clients, but to transfer skill to them too. Amy was selected to develop organizing course curriculum for two community colleges She was hired as an adjunct faculty member for AACC and CCBC to teach the organizing courses she created. Amy can still be spotted in the elementary school classroom from time to time, only not as a teacher, as a professional organizer!
The Volunteer
Amy gives back! From the very first years of her business, to present day, Amy has made sure to make the time for volunteering in her community. She was instrumental in the creation of MAPO's Community Outreach board position and also served as it's chair for several years.
She led multiple teams of professional organizers over multiple years to make significant improvements at the House of Ruth (a shelter for women of domestic violence). She volunteered in their the clothing room, utility room, children's clothing and toy rooms, their storage garage, kitchen restock room and their donation receiving room.
She led teams of professional organizers to revamp and organize the tool room for the Baltimore Habitat for Humanity. She also participated in non-organizing help that involved installing insulation and jackhammering!
She led a team of organizers for a "Clear the Clutter Day" at Gallagher Services, a non-profit organization dedicated to help individuals with intellectual disabilities.
She led a team to organize the relocation of offices for the Baltimore area NAMI (National Alliance on Mental Illness). She helped pack and move NAMI into a temporary location and then moved them back into their newly renovated offices a few months later.
Amy led a team to organize three separate hospital staff rooms and supply rooms at UMMC (the University of Maryland Medical Center). The improvements made gave doctors and nurses more space to review their patient files and created systems for improved collaboration and supply management.
Amy performed a complete make-over to the teacher's faculty lounge at Trinity Episcopal Children's Center, a Towson pre-school. She decluttered, redesigned the layout, selected new furniture/curtains/pillows/lighting, and re-organized everything within so it not only fit comfortably, but looked and functioned beautifully.
Amy lead a team of organizers to volunteer for the Baltimore Curriculum Project. She organized the reading specialist's classroom and the text book storage room at an inner city elementary school in Baltimore.
Amy lead one of the three teams established by NAPO-Baltimore's Messiest Room Photo Contest and transformed a overstuffed multipurpose room into a streamlined home office and craft room.
Fun Facts:
Amy was an extra in the movie Forrest Gump

Her favorite food is… anything Dave makes!

She is an avid step class enthusiast