Moving Services
Moving Out
Declutter & Downsize
Why pay to move things you don't need or that won't fit in your new home? We have two cargo vans to haul away clutter and bulky items
Dress Up & Rearrange
To sell your house quickly and for top-dollar, it's essential to stage. Each room should be decorated neutrally and arranged to feel spacious, orderly and highlight its best features. We will craft a room-by-room plan for how to stage your existing furniture/decor, and assist as needed.
Pre-Pack
If you want moving-in to be easy, there are critical steps you need to take before the packers/movers arrive. We sort, separate and color-code everything based on what it is, where it's going and when you're going to need it. Then, we return to oversee that packing day runs smoothly!
Moving In
Unpacking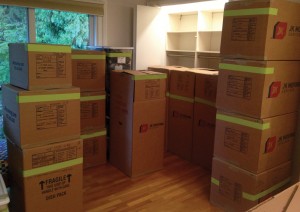 Who likes to unpack? We do!! On move-in day, we are there to ensure that the box-routing goes according to plan. We come with our team of organizers and conquer the unpacking for you. Why stare at boxes for weeks, when you can be fully unpacked in just a few days? At our move-in consultation, we will learn your unpacking priorities and preferences and discuss a space plan for furniture in your new house.
Simplify will:
Set-up your kitchen and pantry
Put away all bathroom items
Unpack bedrooms by putting clothes in closets and drawers and making the beds
Unpack living room and dining room
Set-up and create zones in storage areas (basement, attic, garage, shed)
Hook-up computers, televisions and other audio/video equipment
Click on the circles below that best describe your needs and learn about Simplify's services.: