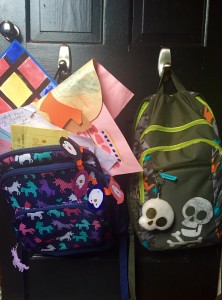 Want a fast, easy way to organize kids' artwork? Try an art portfolio! As soon as art (worthy of saving) emerges from the backpack, add the date and slide it directly into the plastic sleeve. Voila! Yep, it's that simple.
Artwork stored in a box, or even in a file is at risk of being taken out, or rearranged by others. By using an art portfolio, you can arrange an entire body of work into a particular order… and keep it that way!
Have you been rolling, or folding those larger pieces in half so they fit into the overloaded box under your bed? Since professional art portfolios come in all different sizes, they will accommodate work done on any size paper from 4"x6″ up to 13"x19", so you can now preserve the work in its original form.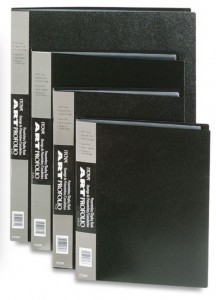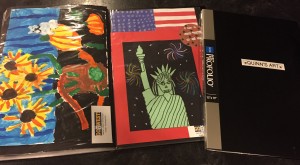 Pictured above are the Itoya brand portfolios, but visit any art supply store and you should have a few brand options from which to choose.
Consider arranging papers chronologically in the portfolio. It will show your child's progression of skill development and make it easier for you to locate work from a certain date. Don't forget to label the cover and spine with the grade, or span of years that the artwork was created.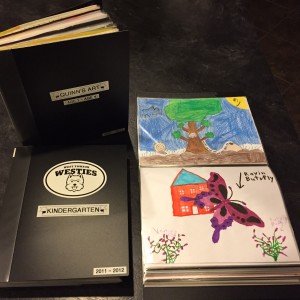 Not only does this product protect your children's masterpieces from dust, spills, and tearing, it's in a format that allows it to be shared and enjoyed by you and your child at anytime!
Now, for our "minimalist mamas," we know the thought of saving and storing tons of oversized and original art memorabilia makes you cringe, so we have a solution for you too. The team here at Simplify will organize, scan, and create digital photo albums of your kids' artwork! This means nothing from that bulging backpack remains in your home. You keep only a few hardcover picture books lined-up on your tidy shelf to commemorate your children's best work through the years.
So, whether you keep a lot of kid art, or a little; whether you choose an art portfolio, or a digital album, take the time to purge and organize all the artwork, then convert it into an end product that can be easily shared and revisited by your kids now, and when they're grown. That's the whole point of saving all this stuff anyway, right?
(Mention you read this blog and Simplify will give you 20% off your custom digital photo album showcasing your kid's artwork.)